7.9 10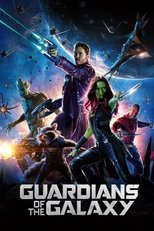 Todos los héroes empiezan en alguna parte
Peter Quill, debe mantener una incomoda alianza con Gamora, Drax, Rocket y Groot para asegurar un artefacto que pone en peligro a toda la galaxia no caiga en las manos del temible Ronan el Acusador.
Guardians of the Galaxy
Ver Colección de Guardianes de la galaxia
Incluye los titulos: Guardianes de la Galaxia Vol. 2,Guardianes de la galaxia.
monetization_on
772,776,600
USA
121 Min.
PG-13
Director
Reparto
Hay otros ocultos